About Me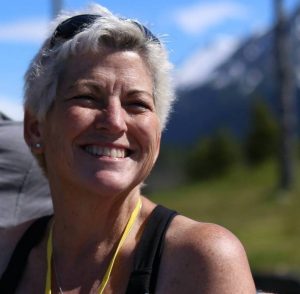 Who am I?  Ok … hmmmm.  I am a God-loving, tea drinking, medium-aged, foodie who madly loves her husband, is obsessed with gardening, addicted to succulents and loves to cook for big groups of pretty much anyone.
Who have I been?  • I've was a civil engineer specializing in sewers … and yes I've heard all the jokes. • I owned and operated a large and prominent independent New Age/Metaphysical bookstore taking it over from my mother. • I was a co-founder and manager of a successful gift-ware company based out of Beijing China. • I was the Director of Assimilation, Database, Volunteer, Classes, Military Ministry and Special Projects for a large multi-site, mega-church with a weekend attendance of 12,000 people. • I am co-founder of a company specializing in vehicle graphics and wraps, signs, banners, decals, etc. serving both large and small businesses in Southern California. I am now a full-time writer specializing in SEO, Social Media, Web Content and Blogs.
As I am now traversing my "middle" years, I have come to know that my career / title / job description doesn't define me. I am defined by my character, passions, interests and where I invest my time. I am known as forthright, honest, transparent, prudent, giving, and sarcastic (though I am working on that one.). I am much more of a thinker versus a feeler, have a passion for investing in young people's lives and lean strongly towards being an introvert. I was raised by a single mom losing my dad in Vietnam when I was 5, hence any and all military references. Early in life, I believed I could make the world a better place. Now, I humbly try to make a difference in people's lives empowering them to carry light into the world making it a better place.